On all public holidays, the opening hours are the same as on Sundays. Then Monday is also not a day of rest.
Opening Hours
Closed on Monday!
On holidays like Sunday
Tuesday to Friday
17:00 pm ~ 22:00 pm
Saturday
11:30 am ~ 14:30 pm
17:00 pm ~ 23:00 pm
Sunday
11:30 am ~ 14:30 pm
17:00 am ~ 21:30 pm
Reservation
Reservations by phone only
Payment Methods
we take cash, only Euro plus

All prices in €uro incl. VAT. The prices on the menu in the restaurant apply. Errors excepted!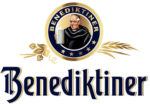 Public Parking and Bus
Would you like to visit us and come by bus?
Here you can find the bus lines that stop at Exerzierplatz.
To our restaurant it is only 120 meters in the direction of
"Wunderino-Arena" former Ostsee-Halle.
If you prefer to come with your own car,
you can park on the parade ground. The square is called Exerzierplatz in German.
Please note that the city of Kiel manages the public parking area.
For some time now, parking has been chargeable until 8 p.m. on weekdays!
Because of Corona, we have invested for your health and operate a special PLASMAMADE air purification system in our premises.
Would you like to invite someone for dinner?